Groundbreaking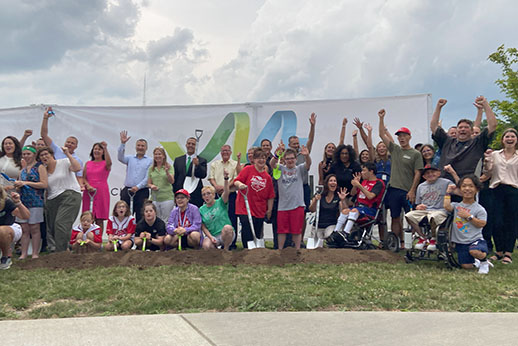 On May 8, 2023, the City of Mason approved legislation authorized contracts to begin construction of two adaptive ball fields at Makino Park. The Adaptive Ball Fields will mark phase II of this signature park, furthering the City of Mason's mission of providing inclusive opportunities for children and adults of all ages.
A groundbreaking ceremony was held on July 24, where city leaders, Mason Challenger athletes and their families, state and county representatives, and members of the community joined together to move the first shovels of dirt marking a year of successful fundraising.
The fields will include surfaces allowing athletes with mobility issues to easily navigate, dugouts allowing all teammates to gather, accessible restrooms, and so much more. Not only will athletes be able to play uninhibited, but the fields will allow their parents to kick back and enjoy a game of baseball knowing that their children are safe. 
The fields are scheduled to be open for the Mason Challenger League's spring 2024 season.
More Information: